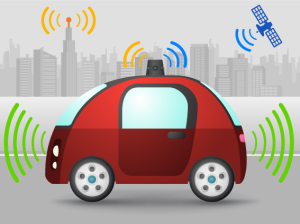 Autonomous driving has been garnering a lot of attention for quite some time. However the recent public trials, entry of more players with millions of miles getting logged in along with the attention and scrutiny being outlined by various policy makers – all this and more has thrust autonomous driving to the forefront of general public's attention.
Technology wise, the two categories of the transportation stack that have figured more in the news are Vision sensors (with LiDAR mostly) and Autonomy (catalyzed further by the strong halo of AI; deep learning to be precise). However, there are other key pieces of the puzzle to solve – including Communication, Automotive Big Data, Mapping, Charging/EV range extension, Security, After market, Fleet Management and others – and each with further subsets, basis different ways in which one may look at and bucket.
The above categories pans diverse groups of players – automotive incumbents, technology as well as telecom corporates, startups etc. Some of the latter especially have come out with some interesting, innovative approaches and include Driveai, Quanergy, ElectRoad, Karamba, nuTonomy, Otonomo, AutoTalks – to name a few.
I have lately been working on a brief about Autonomous Driving: this includes profiling some interesting startups panning main categories of autonomous driving as well as looking out for some key common signals and insights as highlights.
Look out for my 1st of 5 parts post later this week on some of the interesting players flicking gears in the transforming transportation.